Guarantee to Pass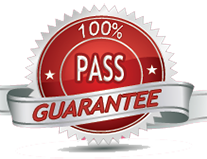 We have unwavering confidence in the effectiveness of our PreLicense Training online training system in tandem with our StudyHall testing center to ensure your success in passing an insurance pre-licensing course on your initial attempt. Hence, we extend a guarantee to pass!
In the event of non-success in the first attempt of the state exam and upon fulfillment of eligibility criteria, please follow these procedures:
The student is required to enroll and make payment for both the Prelicense Training and StudyHall online training system prior to undertaking their initial State Exam. Additionally, students must demonstrate completion of the Prelicense training course and substantial engagement with StudyHall, including but not limited to the completion of each FINAL exam with a minimum score of 80%.
The student must receive a FAIL result in the Official State insurance licensing exam corresponding to the purchased course type and state, limited to the first attempt only.
Our Guarantee to Pass remains valid for a period of 1 month from the date of your initial unsuccessful exam. All requisite Guarantee to Pass documentation must be received within this 1-month timeframe to be considered.
The student is obligated to send an email to support@prelicensetraining.com with official documentation verifying the unsuccessful exam outcome.
Upon thorough administrative assessment and approval of the submitted documentation:

complimentary access to the prelicense course will be extended for a duration of 90 days and StudyHall extended by 30 days.
In the case of additional purchases such as VideoCram courses, an extension of 30 days will also be granted at no cost.
One on One private tutoring time will be provided for up to 3 hours with a PLT instructor.