Updated material for 2019!
Our Course List
- Series 6/63 Package
Prelicensetraining.com has partnered with STC (Securities Training Corporation) to bring you an exclusive online 6/63 training combination package.
No Products Found
We are not selling any product in this category at this time.
You are currently viewing products for the state of CALIFORNIA. Product availability may differ from state to state. If this is the incorrect state or you want to switch to another state click here.
If you have any questions please contact our helpful staff: Contact Us
Why STC is the leader in Series 6 & 63 Training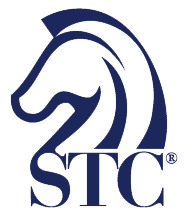 STC has superior products, as we have better insight on what can be expected on the exam.
Our Instructor Hotline answers more calls than any competitor, not only responding to content-related questions, but also offering individualized study plans.
Our Series 6 material is always fresh and up-to-date, reflecting the very latest FINRA rule changes.
Our 63 content is consistently updated to reflect the NASAA Outline.
Our tracking helps students and firms pinpoint areas of weakness with internal metrics.
Our content is written and taught in a user-friendly fashion and can be used by someone without a Financial Industry background.
Consistent class presentations with content students have come to trust.